Come and visit… your new best friend is waiting!
About Us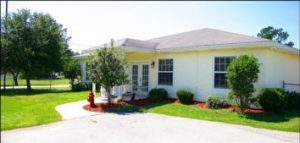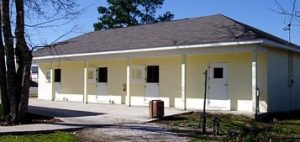 Humane Society of Camden County, Inc. (HSCC)
950 South Grove Blvd, Kingsland, GA 31548



912-729-7141   hscc@tds.net
History
The Humane Society of Camden County, Inc. (HSCC) is a private non-profit corporation that has been in existence since 1986 serving the needs of the homeless and abandoned animals in our area. The HSCC contracts with Camden County (which includes the cities of Kingsland, St. Marys and Woodbine). They pay a portion of our annual budget in return for services in housing their stray animals. We hold strays for 5 days in order for any lost animals to be reclaimed by their owners. After 5 days, the animals become the property of the HSCC and may be moved to our adoptable section. There is no limit on the time an animal may remain in the adoptable section, sometimes months until they are adopted.
In March 2000 we moved to our new climate controlled shelter that is five times larger than our previous shelter. An intake building was opened in 2005 to accommodate an increasing volume of animals and improve operations. Since 1986 the Humane Society has conducted countless fund-raising events to raise funds. We hope to develop more, and better, programs and seminars to educate the public on the plight of homeless animals and informing them of the numerous wonderful, loving animals available at the shelter. A volunteer board operates the HSCC and a paid staff is employed at the shelter.
Mission Statement
The Humane Society is a private non-profit organization. The objective of the Humane Society is to provide effective means for prevention of cruelty to animals; to cooperate with municipal, state and county authorities in prosecuting according to law such persons as may be guilty of cruelty to animals; to afford relief to abandoned animals when sick, injured or otherwise in distress; to assist in finding and placing in new homes such abandoned animals; to encourage kindness to and consideration of animals through education of the public and any other ethical means.
We are incorporated under the laws of the state of Georgia as "The Humane Society of Camden County, Inc."
The Humane Society is for "those who cannot speak for themselves."
Animal Sources
We receive animals in various ways. Some animals are surrendered by their owners when they can no longer care for them, when they become obedience problems, or when they may be moving and cannot take the animal. Others are brought to us by the Animal Control Officers in Camden County. These are animals that are found wandering the streets of our community and are either strays or abandoned by their owners. Still others are brought in from Kings Bay Naval Base and surrounding areas. Finally we sometimes find animals that have just been left in our front yard.
Board of Directors' Meetings
The Board meetings are held at 5:30 PM on the 4th Monday of January, March, May, July, September, and November at the following location:
Camden County Chamber of Commerce
531 North Lee Street (a/k/a Highway 17)
Kingsland, GA 31548
The meetings are open to the public.
Contact Us
Our facility is located at 950 S. Grove Blvd. in Kingsland, Georgia just down the street from the new Post Office.
Phone Number: (912) 729-7141
Fax Number: (912) 729-8945
e-mail: hscc@tds.net
ALL Mail should be sent to:
Humane Society of Camden County, Inc.
P. O. Box 1270
Kingsland, GA 31548
© 2016 Humane Society of Camden County, Inc.
950 South Grove Blvd / PO Box 1270, Kingsland, GA 31548 912-729-7141 hscc@tds.net