Come and visit… your new best friend is waiting!
Donate
Help Us Help the Animals
The Humane Society of Camden County, Inc. helps not only lost and stray animals but also provides services to everyone in the community. These include reuniting lost animals with their families, providing shelter and placement opportunities for stray and abandoned animals, as well as providing education aimed at reducing the number of unwanted animals and promoting a quality life for all animals.
How Can You Help?
As you can see from this page, there are a variety of ways that you can help! While donations of any kind are always greatly appreciated, financial donations allow us to purchase many items in bulk or items specific to our needs. The more financial support we receive the better the quality of services we can provide to you and the lost and homeless animals.
SECURE, ONLINE DONATIONS VIA PAYPAL:
Simply click the button below to make your donation now!
CASH OR CHECK DONATIONS:
If you prefer to make a donation via cash or check, please mail it to us at:
Humane Society of Camden County, Inc.
P. O. Box 1270
Kingsland, GA 31548
Of course, if you are in the neighborhood, please feel free to stop by and drop off your donation in person at our facility.
Collection Cans:
Your loose change can change the life of a homeless animal. If you would like to help us help the homeless animals by also displaying a collection can at your business, please contact the HSCC shelter at 912-729-7141 for details. The Humane Society of Camden County (HSCC) would like to thank and acknowledge the following fantastic local businesses that proudly display our HSCC donation collection cans:
Animal Medical Clinic, St. Marys
Betz Veterinary Services, Kingsland
Blue Bridge Coffee House, Kingsland
Hooks Crafted Leather, Kingsland
Letta's Doggie Spa, St. Marys
Market on the Square, St. Marys
Michelle's Pawsome Puppy Spa, St. Marys
John J. Ossick, Jr., P.C., Kingsland
Pet Supplies Plus, St. Marys
The Southern Pineapple, Waverly
Woodbine Pharmacy, Woodbine
DONATE MUCH NEEDED SUPPLIES:
Supplies that are always needed include:
Kitten food
Puppy food
Old towels
Trash bags
Cat litter
Chew toys
Laundry soap
Bleach
Cat toys
Collars/leashes
Old blankets
Postage
Cat and dog treats
DONATE AN ITEM ON OUR WISH LIST:
Wish List items include all of the supplies listed above, plus:
Brooms
Copier paper
Office supplies
Lysol Spray
Window Cleaner
Paper Towels
Dish Soap
Brushes
Large dog crates
Dog houses (preferably plastic)
Digital camera
Dog and cat dishes
Landscaping items (shade trees, red mulch, hoses, nozzles, etc.)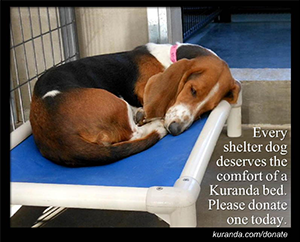 DONATE YOUR TIME:
See our volunteer page for more information.
CHARITY EVENT IDEAS:
In addition to supporting the Humane Society's fundraisers, if your organization or group would like to do a fund raiser for the Humane Society, here are some ideas:
Rummage sale
Cook out/Bake sale
Car wash
Dog show/Pet walk
Donate a festival booth
Sponsor Christmas photos of pets
FRIENDSHIP PLAQUE OR MEMORIAL DONATIONS
A Friendship Plaque is a way to show your support for lost and homeless animals while honoring someone special. The bronze plaque will be engraved to your specifications and permanently mounted in the lobby of the shelter in recognition of the pet or individual. Your contribution is tax deductible and the proceeds are used to support the humane society. Stop by the shelter today to obtain your application.
Even if you are not interested in a plaque, you can make a donation in memory of a loved one. If you provide us with the names of the individual and the family member, we will send an acknowledgment letter.
MEDICAL TREATMENT FUND DONATIONS:
As you visit businesses in town, you may notice Humane Society collection cans. Money collected in these cans is used to help the HSCC continue its important mission. You can help by dropping in your change. Thanks!
© 2016 Humane Society of Camden County, Inc.
950 South Grove Blvd / PO Box 1270, Kingsland, GA 31548 912-729-7141 hscc@tds.net