Come and visit… your new best friend is waiting!
HSCC Volunteer of the Year!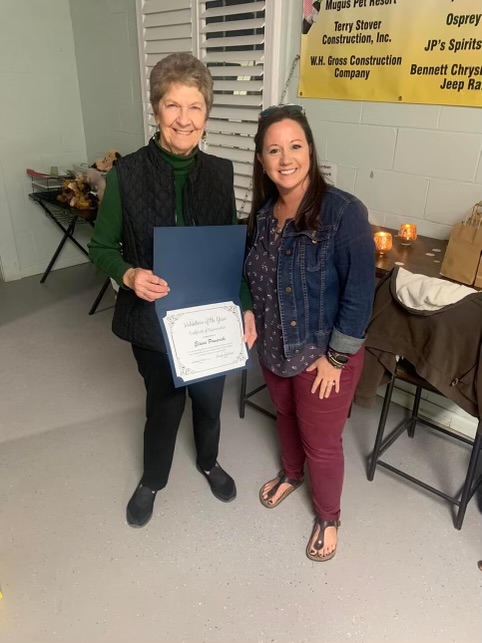 The Humane Society is pleased to announce that Elaine Powierski was named "Volunteer of the Year" at the Volunteer Appreciation Event on January 11th at the HSCC shelter. Ms. Powierski has volunteered with the HSCC in a multitude of ways over the decades. She founded and co-chaired the Bow Meow Golf Tournament for eleven years, served on the Board, served as Shelter Liaison, founded and funds the Charlotte Fund, which covers special medical expenses for shelter animals, and serves as an official adoption photographer. Her contributions to the HSCC and the homeless animals in our community have been invaluable.
© 2023 Humane Society of Camden County, Inc.
950 South Grove Blvd / PO Box 1270, Kingsland, GA 31548 912-729-7141 hscc@tds.net