Come and visit… your new best friend is waiting!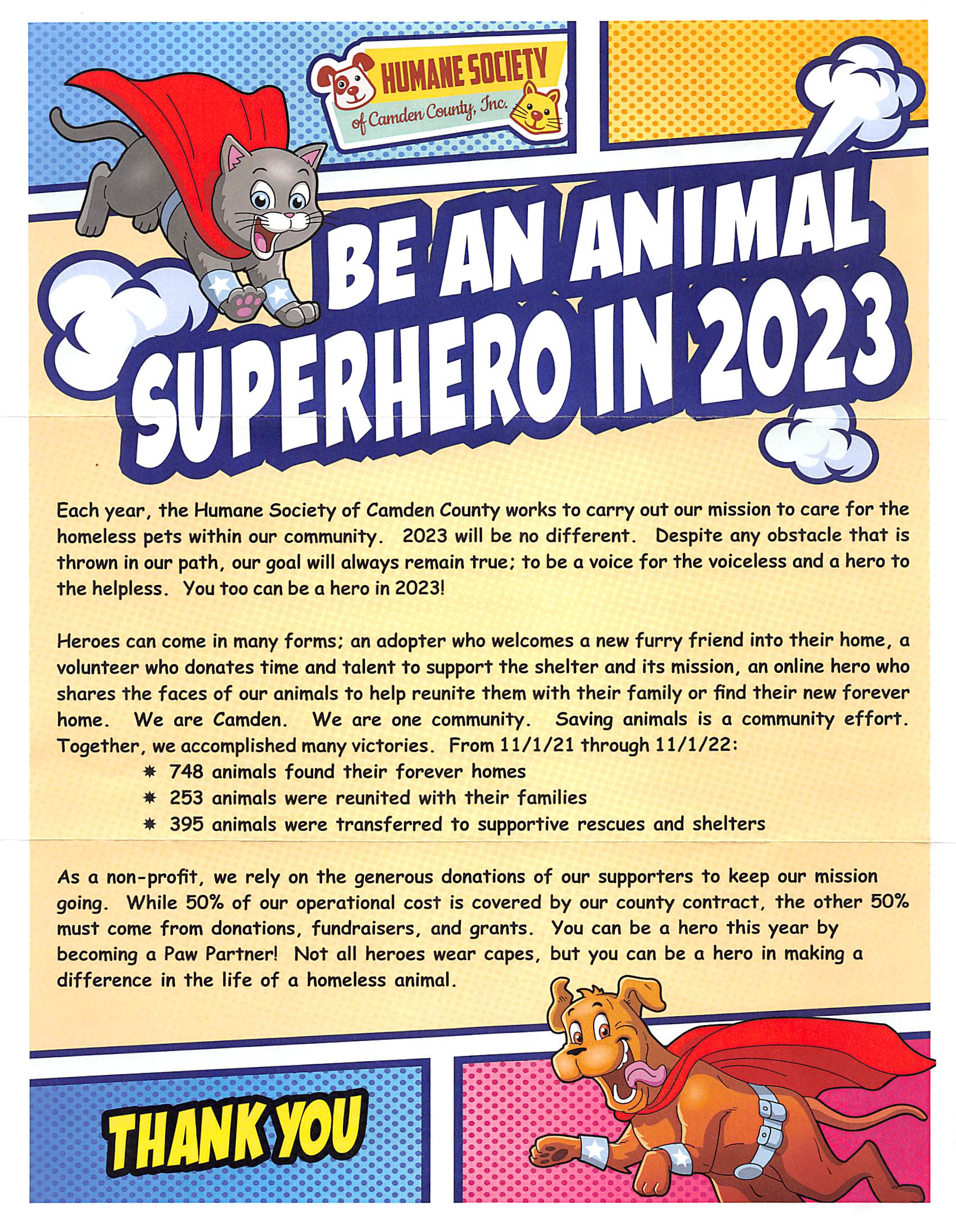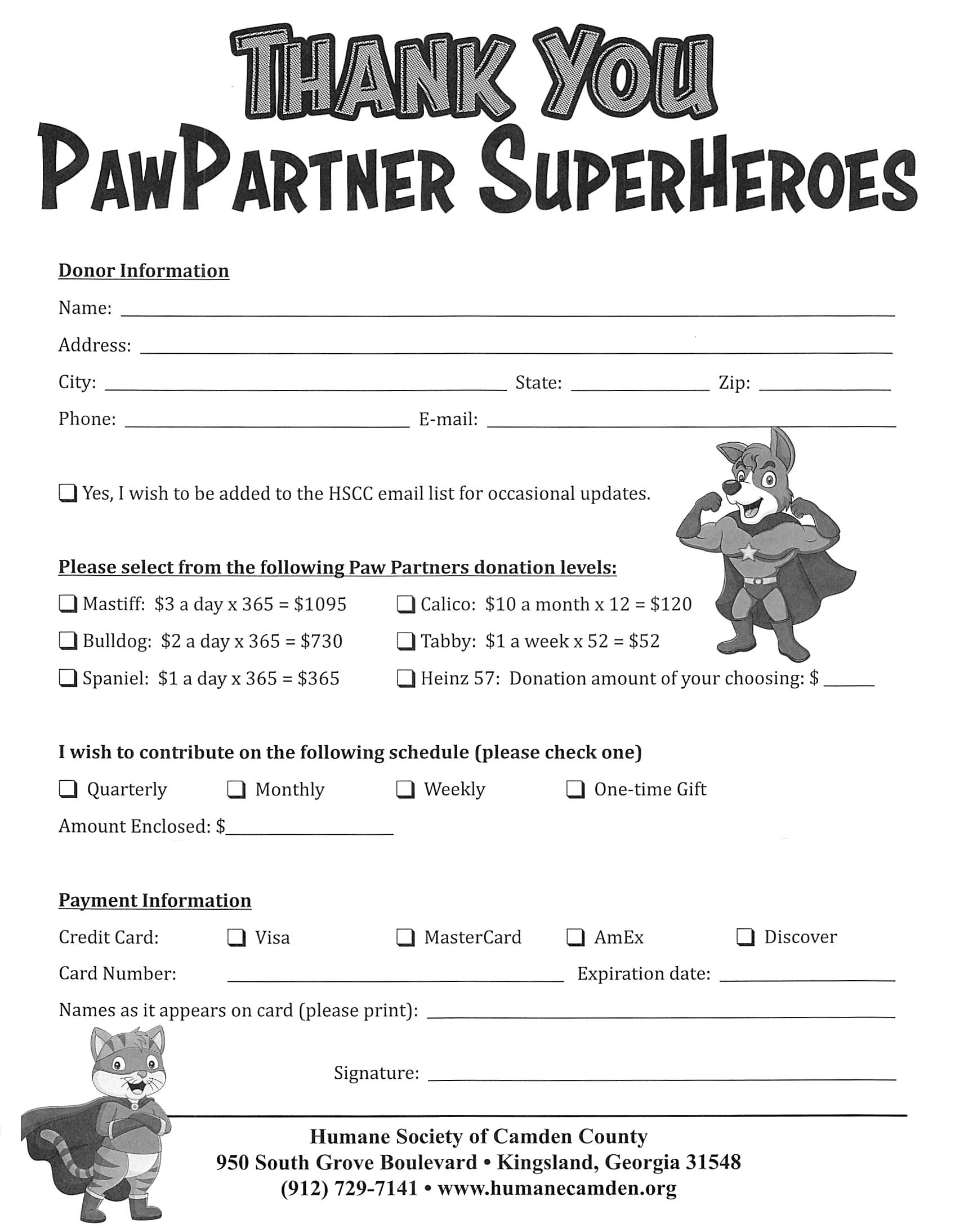 Important information about the Humane Society of Camden County, Inc. (HSCC)
The HSCC is a private 501c3 non-profit Georgia corporation founded in 1986 by a small group of concerned citizens. We do not receive funds from any national, state, or other animal related organization.
We accept animals from Camden County Animal Control Officers and the citizens of Camden County. When surrendering an animal, proof of Camden County residency is required.  Unfortunately, we do not have the money, space, or staff to accept non-resident animals.
We contract with the County, which pays approximately one-half of our annual budget, and we in turn take in Camden's stray and abandoned animals.
We are and have always been an "open" shelter, which means that we take in ALL domestic animals brought to us by Camden Animal Control Officers and our citizens, as required by our contract with the County. (The practice of most "no-kill" shelters is to accept only adoptable animals.)
As an "open" shelter, we may not be able to place every animal for adoption. Because there are so many animals without homes, many with health and behavior/socialization issues, sometimes our only option may be humane euthanasia.  You can be assured that we do everything we can to place animals in loving, permanent homes.
It is also important to know that the majority of unadoptable animals coming into our shelter are feral cats. Feral cats are not socialized and are usually extremely fearful of contact with people.  Typically, their welfare cannot be maintained in captivity.  Due to the County's abandonment ordinance, feral cats cannot be spayed/neutered and released back into the community, as is done in some Georgia counties.  Thus, the dilemma.
Our animals do NOT have time limits.
Our shelter is a 6000 square foot enclosed facility, heated and cooled for the comfort of our animals and staff. We have our main building, intake building, and KoKo's place, which is our kitty building.
We currently have a paid staff of 11 capable and compassionate employees.
Over the years we have adopted tens of thousands of animals into happy and loving homes.
We have facilitated the return of thousands and thousands of lost animals to their owners.
We implemented "Strays in Real Time", which is a ground breaking procedure for quickly reuniting lost animals with their owners.
Our incoming animal numbers have dropped from 4000 to 2500 animals per year. Spay/Neuter works!
We transport hundreds of animals annually to other shelters in an effort to facilitate quicker adoptions.
Our current adoption rates are $85 for dogs, $60 for cats, $155 for puppies and pure breeds. These reasonable rates include spay/neuter, vaccines, and a well check with certain area veterinarians with whom we contract.  (These rates were recently lowered due to a generous donor who offsets the adoption rates.)
Our volunteer board consists of a varied group of talented individuals, who are dedicated to the governing of the HSCC and who spend countless hours to help oversee the successful operation of the HSCC.
We have a dedicated board member who is continually researching and applying for necessary and much needed grant monies.
The Executive Committee of the HSCC Board is intimately familiar with the operations of the shelter and is in frequent, mostly daily, contact with shelter management.
The HSCC benefits from the expertise of two Veterinarian Medical Advisors, a Legal Advisor, and a Certified Public Accountant. We are grateful for their professional guidance.  In addition, an annual audit of all financial aspects of the HSCC is conducted by a separate accounting firm.
We have a group of dependable and helpful volunteers who walk dogs, cuddle kittens, take adoptable photographs, maintain our website, process thank you cards, and help where needed.
We have a pool of fundraising volunteers, who assist in the raising of much needed funds via our various events such as Paw Partners and Wines, Canines & Felines.
We offer educational programs to the area schools and civic organizations.
We know that we can't save all the animals that come through our door, but we do believe in the words of Karen Davison, "Saving one dog will not change the world, but surely for that one dog, the world will change forever."
Humane Society of Camden County, Inc. (HSCC)
COVID-19 Protocols (5/4/2022)
Effective, 5/4/2022, the HSCC is implementing the following directives for the health and safety of our customers, associates, staff, and animals:
Public Entry: Our doors are opening in a limited capacity. We will be welcoming the public inside the HSCC facility with a maximum of 10 visitors at any one time. Masks are optional.  If you do not have one, we will gladly provide one for you.
Adoption Appointments: We will no longer be requiring a prior appointment to be made before your visit. You may, however, continue to submit pre-approval online applications before your visit to our shelter which will expedite the adoption process!
Volunteers: We are excited to welcome volunteers back into the facility but in a limited capacity. We ask volunteers to utilize our online sign up to avoid overcrowding. Masks are optional.
Hours of Operation: We are now open from 12PM to 5PM.
These directives are subject to change as the COVID-19 crisis is a very fluid situation.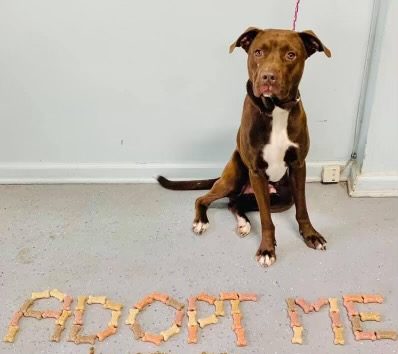 WHO LET THE DOGS OUT?
Thanks to the generosity of a benevolent donor, who wishes to remain anonymous, effective immediately we are instituting the following greatly reduced adoption fees for canine companions:
Dogs – $85 (was $120)
Puppies/Small Breed – $155 (was $200)
Purebred Dogs – $155 (was $200)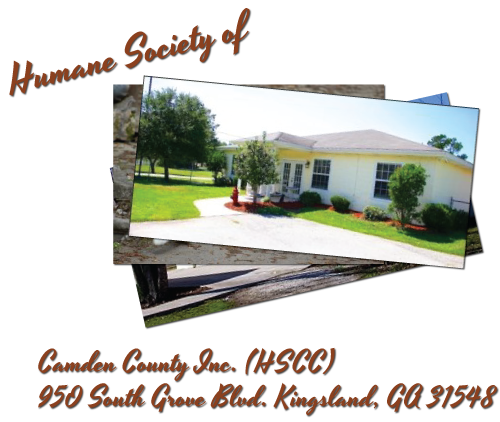 Welcome to
The Humane Society of Camden County
We are a 501(c)3 private non-profit organization and an open door animal shelter. Our facility is a place where the hungry are fed, the homeless sheltered, and the abandoned given care.
Click here for information about reclaiming your lost pet or surrendering your pet.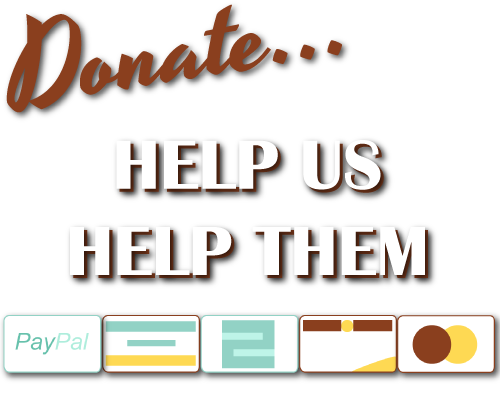 Paw Partners
One hundred percent of your donation to the HSCC goes to the care of our animals and the operation of the shelter. We are a local, private, non-profit corporation. We do not receive funding from the Humane Society of the United States, the American Humane Society, PETA, ASPCA, or any other animal organization. Help us by becoming a "Paw Partner" and gain recognition for your hard work and devotion to our furry friends!
Humane Society of Camden County, Inc. (HSCC)
Bissell's Partners for Pets
The Humane Society of Camden County, Inc is proud to be a Partner for Pets!
Bissell and LostPetUSA.net have teamed up to help organizations like ours raise money, and now you can help too!  When you purchase pet products on Bissell.com and enter code ADOPT at checkout, a portion of your purchase will be donated to your organization.  Its simple: Shop pet productions www.bissell.com and enter the code ADOPT at the checkout, then select our organization. Learn more at www.bissell.com/partnersforpets


Loading…
© 2016 Humane Society of Camden County, Inc.
950 South Grove Blvd / PO Box 1270, Kingsland, GA 31548 912-729-7141 hscc@tds.net