Come and visit… your new best friend is waiting!
In celebration of KoKo's Place, our new cattery, we are having a feline frenzy adoption special!
Faced with a major influx of cats the Humane Society of Camden County is cutting adoption fees by half for kitties.
ALL cat adoption fees are just $50!
Every cat adopted from HSCC is spayed or neutered, receives age appropriate vaccinations, and initial preventative medical treatments.
Be sure to take part of this special offer as its available for a limited time!
_____________________________________________________________________________________________________________
It's tax season!
Liberty Tax is having THANKFUL THURSDAYS.
Visit LIBERTY TAX on any Thursday in the month of March to have your taxes professionally prepared for FREE by donating $100 to the Humane Society of Camden County at the Liberty Tax office while you are there.
For questions and more details please contact:
Liberty Tax | 912-729-6296 | 6100 HWY. 40 E. | St. Mary's, GA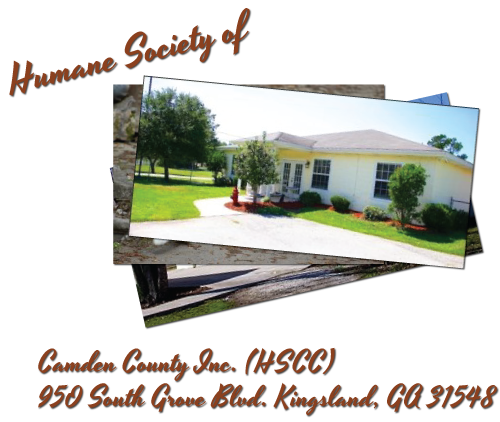 Welcome to
The Humane Society of Camden County
We are a 501(c)3 private non-profit organization and an open door animal shelter. Our facility is a place where the hungry are fed, the homeless sheltered, and the abandoned given care.
Click here for information about reclaiming your lost pet or surrendering your pet.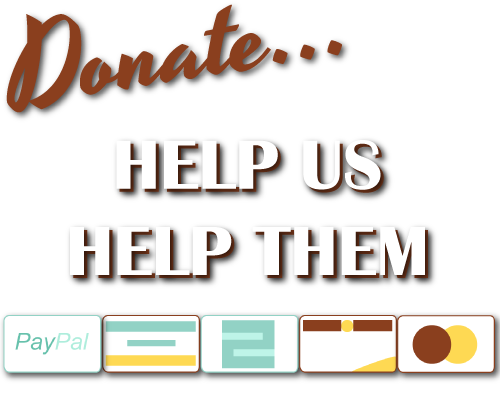 Paw Partners
One hundred percent of your donation to the HSCC goes to the care of our animals and the operation of the shelter. We are a local, private, non-profit corporation. We do not receive funding from the Humane Society of the United States, the American Humane Society, PETA, ASPCA, or any other animal organization. Help us by becoming a "Paw Partner" and gain recognition for your hard work and devotion to our furry friends!
Humane Society of Camden County, Inc. (HSCC)


Loading…
© 2016 Humane Society of Camden County, Inc.
950 South Grove Blvd / PO Box 1270, Kingsland, GA 31548 912-729-7141 hscc@tds.net