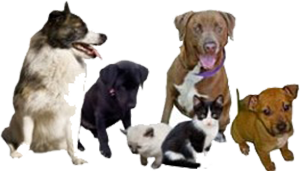 Come and visit… your new best friend is waiting!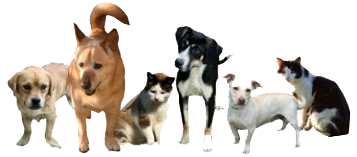 Meet Reagan
It was an early afternoon on November 11, 2004. My husband and I were driving around town visiting various stores. We were in the neighborhood of the store Fred's when I saw the sign for the Humane Society animal shelter. "Let's go take a look" I said. "We don't have to commit today, if at all." It was a Saturday and being in Kingsland, we weren't sure if they were even open. We pulled into the parking lot only to find that they weren't open yet. So we decided to grab lunch at the Cracker Barrel and reassess our plans for the day. We had always talked about having a dog. We were just married in April, and I was now five months pregnant. What better way to make a family complete than to get a dog?
After lunch we headed back over to the pound. We walked inside and asked if we could have a look around. We both wanted a large breed dog and an older dog wasn't out of the question. We walked into the back area of the kennel and saw two rows of dogs. The barking was loud and intense. In the very first kennel in the front left corner rolled up in a ball was a black something or other. My husband walked by not paying much attention. I, on the other hand, stopped and crouched down. "Hey, buddy," I said. Thump, thump, thump went the long black tail that hung off the wooden pallet he was laying on. "Oh boy, what happened to your eye?" The right eye of this poor dog was completely covered over with some type of growth, and to make matters worse, it was oozing eye crud and collecting over the growth. My heart melted. "Honey, wait, look he's friendly. Let me look at his record." My husband looked at the dog that was now lifting his head to greet us. I went back to the front desk and asked to see Kirby's (his kennel name) record. Sure enough, he had special needs and any hope of saving his eye would require surgery. "I don't care." I told my husband. "Even if we don't adopt him, I'm going to see if we can get his eye fixed so someone else will."
After talking to one of the kennel volunteers I found out that Kirby was most likely a full black Lab and to my horror he was abandoned on I-95 not far from the Kingsland off ramp. No wonder he was just a shell of a dog. Not only could he not see out of one eye, but he must have been terrified by the traffic that sped up and down I-95. That sealed it for me, we were taking him home. I went back into the kennel with a leash and opened Kirby's cage. He cowered in the corner with no interest in the cruel world beyond the chain links that have protected him thus far. With some sweet talk and a little coaxing, I was able to get him to his feet. We were led outside into the play yard where he crawled over to the concrete slab and laid down. After about thirty minutes of sitting and playing with him, my husband concluded, "We're taking him home with us." "Should we get him a friend?" I asked. "Let's at least look" he answered.
After about an hour and 10 dogs later we were ready to give up on finding a friend who our newest family member was willing to play with. I walked through the kennel to take one last look. When I came around the bend of the second row of dogs, I saw a medium sized dark brown dog that I hadn't noticed earlier. When I took him out, he immediately rolled over on his back exposing his tan underbelly. I fell for him instantly, but would our new black Lab feel the same?
Almost immediately when both dogs were in the yard they acted as if they had known each other their entire lives. Both frolicked and played together making the decision to take them both easy.
Naming the medium size brown dog was not a problem. He was dark brown on his upper body and tan on the lower half of his body. When he rolled over on his back he reminded my husband of his favorite beverage, Guinness beer. So he was named Guinness.
The black Lab who was called Kirby was a different story. We wanted to give him a name that reflected who he was and suited the large dog's passive demeanor. On the ride home with our two new boys I started listing characteristics I thought the lab displayed. He was large, dopey in a cute way, loyal, regal, loving to a fault … "Reagan." "Reagan?" I said. "Yeah, like Ronald Reagan, my favorite president." Said my husband. "I like it." That was that. Reagan and Guinness were named before we could even get them home.
Over the next couple of weeks with the help of the Humane Society of Camden County's Adoptable Treatable Fund, Reagan underwent surgery and treatment for his eye. The ulcer was removed and treatment started. Today, he weighs in at 95 pounds and even though he doesn't have full vision in his right eye, he can see enough to give his brother a run for his money.
~Reagan's Mom
Lessons to learn: Every adoption is a success story but Reagan's was an even bigger success. He was a frightened, young dog who may have been deserted because of a uncommon birth defect. He went to a wonderful, loving home and folks who help him recover and live a happy life. A special thanks to the folks who support the Adoptable Treatable Fund.
If you have adopted an animal from us and wish to have your pet featured as a success story, contact the shelter at hscc@tds.net
© 2016 Humane Society of Camden County, Inc.
950 South Grove Blvd / PO Box 1270, Kingsland, GA 31548 912-729-7141 hscc@tds.net